Bavaria's beers are of a special blend. A blend that consists of a strong focus on quality, the desire to innovate and the firm conviction that pilsner can bring people together. Our family business has stood for craftsmanship and authenticity for the past 300 years. It is this unique blend that makes Bavaria the brand it is today.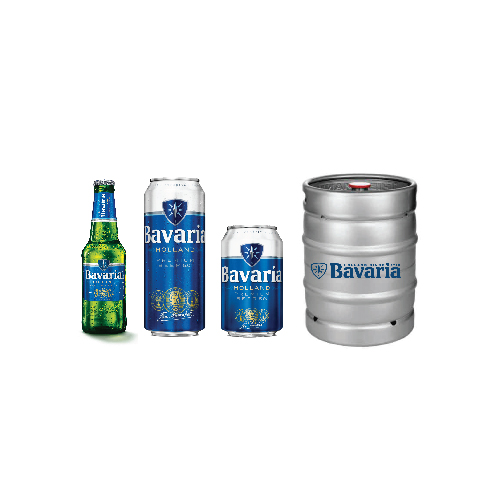 Bavaria Premium
A mild pilsner that is easy to drink, with a pleasant, slightly bitter aftertaste. Bavaria Premium Lager is a clear light-coloured beer, brewed with barley malt, natural mineral water and hop. Refreshing, fruity and slightly hop-like, with a mild flavour and beautifully balanced. An accessible pure beer, brewed with the best ingredients and natural mineral water from Bavaria's own spring.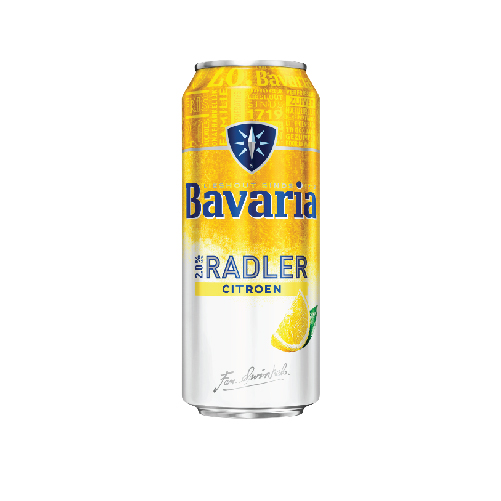 Bavaria Radler Lemon
Bavaria Radler is a refreshing mixture of Bavaria beer and natural lemonade with a hint of citrus fruit. With an alcohol content of 2.0%, Bavaria Radler is a highly easily drinkable and above all refreshing drink. Accessible, cloudy and slightly sweet, with hints of citrus fruit and the beery character of Bavaria with a pleasant head.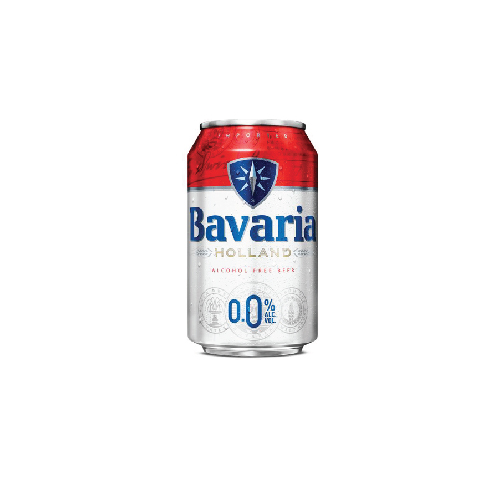 Bavaria 0.0% Original
A 100% non-alcoholic pilsner that undergoes an exceptional brewing process and has an authentic and unmistakable beer flavour. The natural sweetness of the malt beautifully balances the bitter tones of the beer. Bavaria 0.0% Original has a distinct beer flavour: malt and sweet of the various types of malt used. The aroma is slightly hop-like, malty and fruity. The aftertaste is a smooth malty sweetness and pleasant bitterness. Bavaria 0.0% has a strong bite in the aftertaste, without alcohol. Brewed with the best ingredients and natural mineral water from Bavaria's own spring.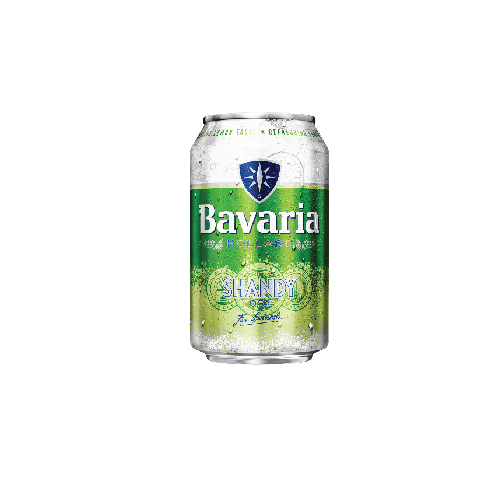 Bavaria Shandy
Thirst-quenching soft drink with a little addition of pilsner. The proportion of pilsner to lemon & lime drink is 1:4. Bavaria Shandy has an alcohol percentage of 0.9% and is a malt drink. Light-coloured, clear. Predominantly refreshing and light, with a character of lemon & lime and a light beer flavour in the background.